Main content starts here, tab to start navigating
ZUNZIFEST!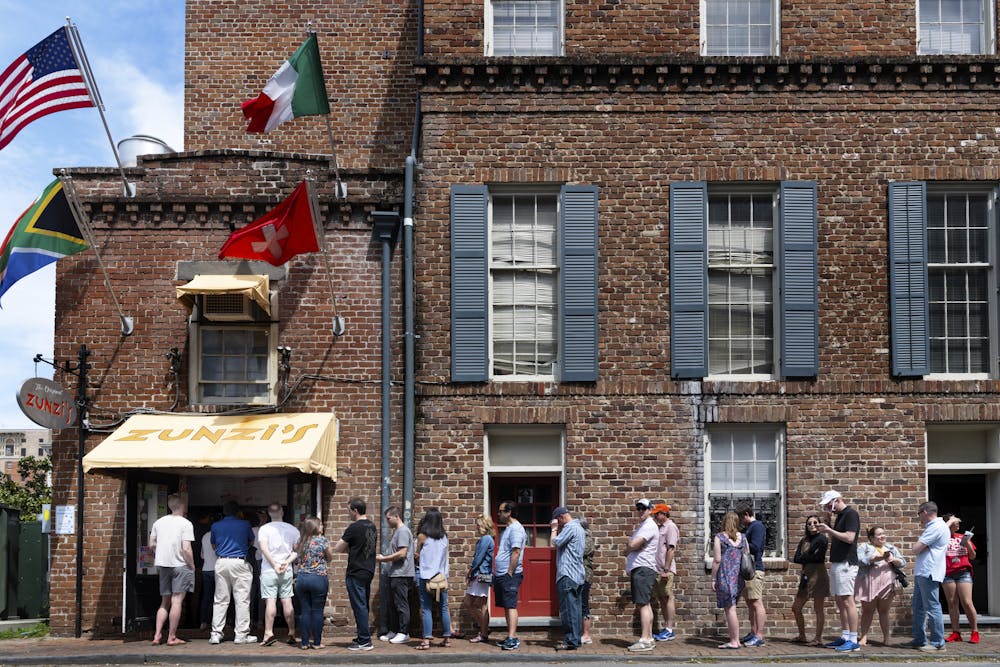 ZUNZI'S OFFERS FREE SANDWICHES MONTHLY DURING ZUNZIFEST!
Monthly Appreciation Event Celebrates Customers, Team and Community with Complimentary Conquistador Sandwich and Charity Partnership
Zunzi's, a favorite spot for South African-inspired fare in Atlanta and Savannah, loves its customers, team and community. And to prove it, the restaurant is celebrating by saying "thank you" with Zunzifest!-- the mother of all appreciation events – at both locations the SECOND TUESDAY OF EVERY MONTH from 11 a.m.-3 p.m.
During Zunzifest!, guests will enjoy a signature Conquistador sandwich—crusty French bread topped with baked chicken, Romaine lettuce, tomato and Zunzi's sauce and dressing—for free. The Conquistador was recently named the best sandwich in Georgia by People magazine and the online restaurant guide The Infatuation. Guests craving a vegan and vegetarian option can opt for a Rising Sun sandwich (French bread topped with portobello mushrooms, peppers, onions, squash, zucchini, mixed greens, tomato, avocado, hummus and Zunzi's sauce and dressing).
To serve as many fans as possible, the restaurant will only serve free regular Conquistadors and Rising Suns along with chips, drinks, cookies, sauces and retail items for purchase. When Zunzifest ends at 3 p.m., the eatery will celebrate its amazing employees with a team party.
Zunzi's partners with a different charitable organization each month by donating 26 percent of all Zunzifest! sales to a local charity.
Zunzifest! falls on the second Tuesday of each month. And to make it even easier to remember, the offer is the same every month at both the Atlanta and Savannah locations: get one free regular Conquistador sandwich, no questions asked until 3 p.m.